Less Helpful Than You Think: Unemployment Insurance By State
There's a common misconception that unemployment insurance uniformly lasts 99 weeks. Not so! From a new Center on Budget Policy Priorities report: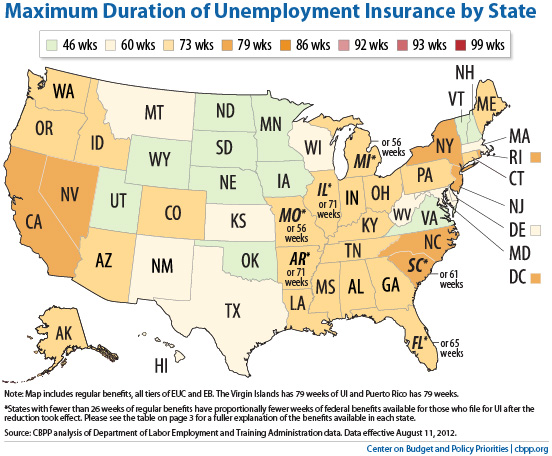 Bookmark/Search this post with
Email
Sign up for our emails to stay updated on what we're doing and how you can help.
Twitter