Medical bills are a leading contributor to credit card debt, a new survey finds.
Nearly half of low- and moderate-income households carry debt from out-of-pocket medical expenses on their credit cards, the survey found. The average amount of medical debt on credit cards was $1,678.
Demos, a nonpartisan research organization, contracted with Knowledge Networks to conduct the survey in February and March to gauge the impact of the recession as well as of the Credit Card Accountability Responsibility and Disclosure Act of 2009. The survey, conducted online among participants selected by random sampling, included 997 adults who had carried credit card balances for at least three months. The margin of sampling error was four percentage points.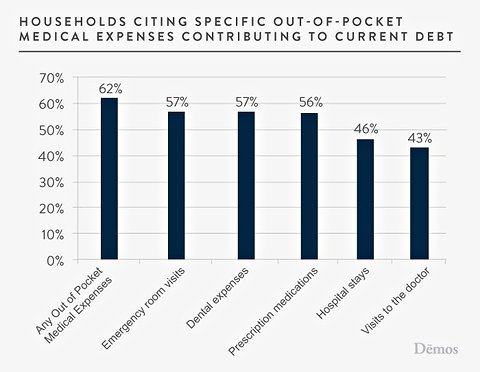 The survey found that average credit card debt had declined to $7,145, down from $9,887 in 2008. But the same proportion of households — 40 percent — used credit cards to pay for basic expenses, like mortgage or rent payments, groceries, utilities and insurance, because they did not have enough money to cover those costs.
Americans do seem to be benefiting from provisions of the CARD Act, like those requiring better disclosure of late fees and the impact of interest rates, the survey found. A third of households, for instance, were paying down their balances faster, and just 28 percent of households reported paying late fees, down from 50 percent in 2008.